Welcome to the UNC Class of 2024
Moving Back to Campus and the Community

Unlike previous years, there is a general move-in for all students the week of August 3-9, 2020.  Move-in is by appointment only. The Carolina Housing Move-in Guide provides tips on packing, what to expect on move-in day, safety protocols in place and much more.  Here are some resources for off-campus life and Tar Heel Citizen Times.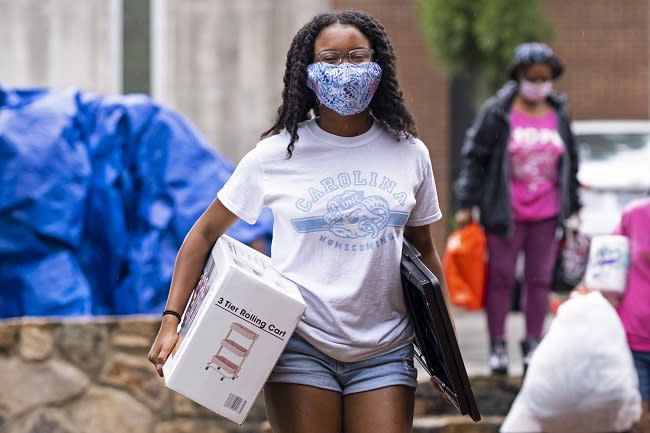 Moving back to campus, Credit: Jon Gardiner, University of North Carolina at Chapel Hill

What to Know About Parking and Transportation

On August 3, parking regulations go into effect for the 2020-21 academic year. Before calling or visiting UNC Transportation and Parking offices, visit go.unc.edu/parking for the latest information on permits, pricing, contactless customer service and more. Weeknight parking on the UNC campus which began in the Fall of 2019, will begin during the Fall 2020 at 4 p.m. (vs. 5 p.m.). Additional updates are at Carolina Together here. Carolina Together has resources for students and families, faculty and staff, details on health and wellness, community standards and more.

Parking in Chapel Hill is free until August 1 at which time parking fees return. For where to park when visiting downtown, Park on the Hill. On-street parking is in operation 8 a.m. to 6 p.m. Mon-Sat; Off-street parking is in operation 8 a.m. to 8 p.m. Mon-Sat. Sundays are always free. ParkMobile App is available.

Chapel Hill, Carrboro and UNC have a fare free bus system. Chapel Hill Transit will change routes and schedules, beginning August 3.  Read about the changes as well as the safety requirements in place at Chapel Hill Transit Covid 19 Updates.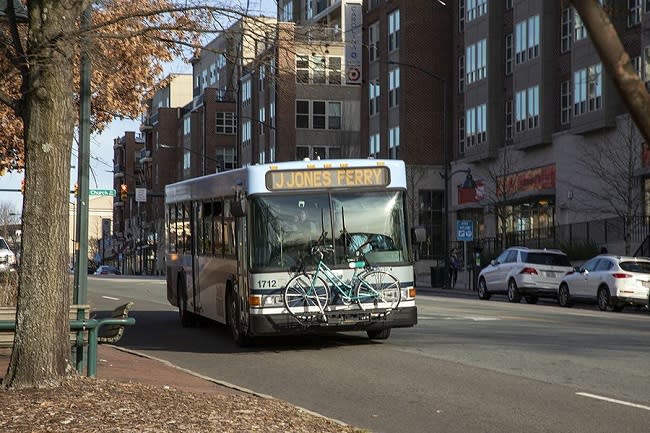 Chapel Hill Transit, Credit Town of Chapel Hill

What to Expect During the Week of Welcome

The Week of Welcome will look different this fall, but there are still a number of events for students to participate in leading up to when classes start on August 10. The popular Sunset Serenade, which takes place the night before classes begin will be virtual this year. Some of Carolina's best a capella groups entertain you via Zoom August 9 at 8 p.m.

Where to Shop and Dine in Your New Home

As families and visitors come to Chapel Hill and Orange County, there are several dining and shopping options available updated ongoing by the Visitors Bureau. Grab a meal, coffee or cool off with an ice cream. Stock up on UNC gear, vintage clothing, jewelry, get some items for your dorm or apartment or purchase a souvenir for the trip back. For other downtown resources, Experience Downtown Chapel Hill.

Speaking of downtown, the town is closing Franklin Street traffic lanes from Robertson Lane near Morehead Planetarium & Science Center to Graham Street near Carrboro for social distancing and more on street dining. Work is underway and the closure will be at least until mid-September. Here are some other resources for supporting businesses in town from UNC:  Getting Feet Back on the Street, Supporting Our Neighbors story and video.

When out and about, Orange County requires face coverings in restaurants, grocery and retail stores, in public transportation vehicles and in any indoor or outdoor situation where you cannot maintain a 6-foot physical distance. So Wear a face covering over your mouth and nose, Wait 6 feet apart and Wash your hands or use hand sanitizer.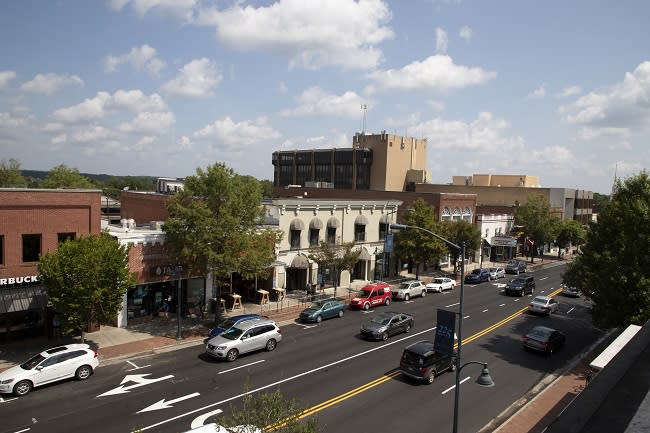 Shop and Dine Safety in Town, Credit Town of Chapel Hill
Accommodations for Friends and Families

Safety is the top priority when you check into an Orange County Hotel. Here is update on the rigorous sanitation efforts in place across the towns of Carrboro, Chapel Hill and Hillsborough. Make your reservation.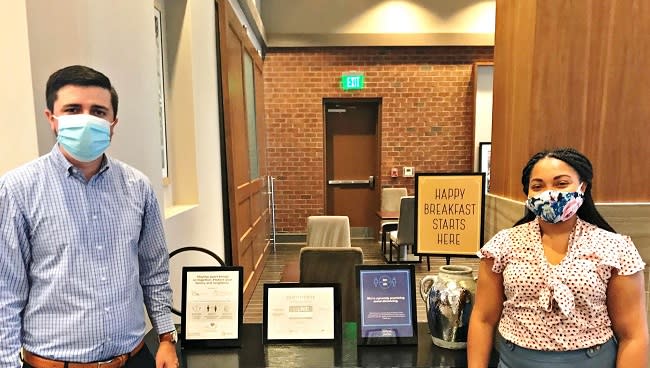 Staff Welcoming Guests to the Carrboro Hampton Inn & Suites

So welcome UNC Class of 2024. Our Visitors Center will re-open at 501 West Franklin Street beginning Monday August 3. We will help you get to know your new home with information on what there is to do and see. Stay safe and have a great year.  VisitChapelHill.org
Top Photo Old Well on the UNC Campus, Credit Jon Gardiner, University of North Carolina at Chapel Hill