Festivals are the perfect fall activity to enjoy in Chapel Hill & Orange County, and we have an abundance of events for you to choose from! Whether you're yearning for a weekend filled with music or looking for cuisine-centric happenings, we've got a festival for you.
Bluegrass Festival
WHERE: Moorefields, Hillsborough
WHEN: September 8th, 2 – 7 p.m.
First on our list and right around the corner is the 5th Annual Bluegrass Festival. This festival will feature five authentic bluegrass bands as well as beer, wine and local food trucks. All proceeds from the event will benefit Historic Moorefields. Don't forget to bring your chairs and blankets!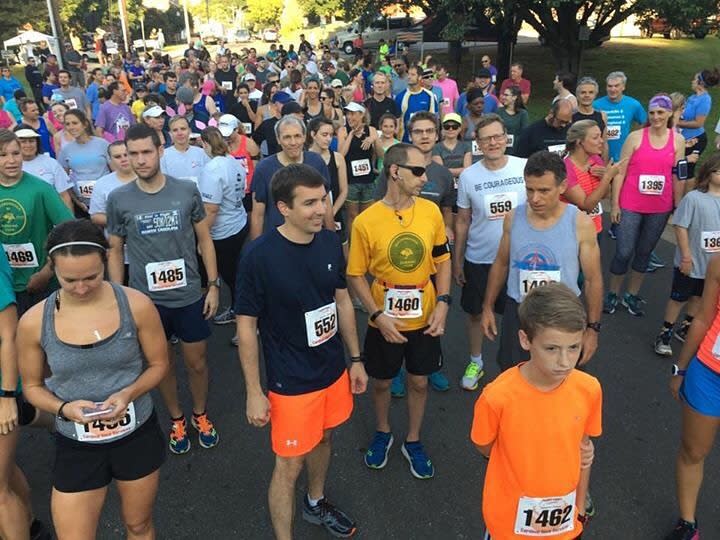 Hillsborough Hog Day
WHERE: River Park, Hillsborough
WHEN: September 14th, 6 – 10 p.m. and September 15th, 10 a.m. – 6 p.m.
The largest and longest running festival in Orange County, the 36th Annual Hog Day will have North Carolina's best chopped pork barbeque. Along with delicious eats throughout the day from local food and drink vendors, Hog Day will feature local music, handmade crafts, a classic car show, a dessert contest and the Hog Day 5K. There is a designated children's area where there will be face paint as well. Don't miss the chance to enter a statue pig design in the Pigs on Parade showcase, too!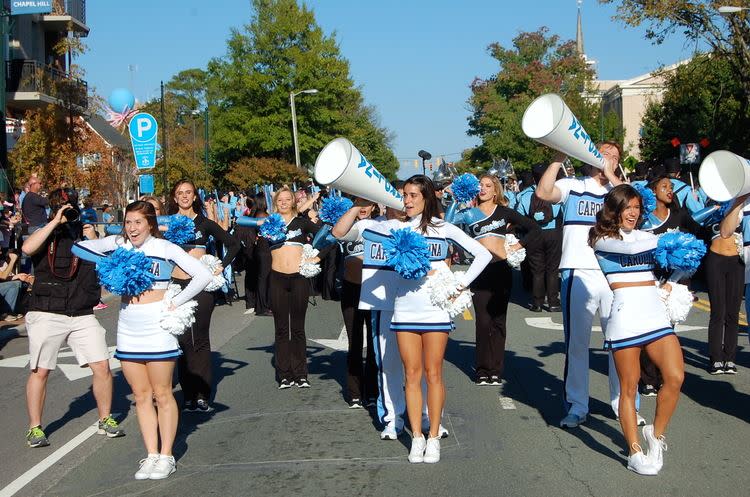 Tar Heel Downtown
WHERE: 140 West Franklin, Chapel Hill
WHEN: September 14th, 6 – 9 p.m.
Tar Heel Downtown is the perfect opportunity to revel in UNC football season. Enjoy arcade games, concessions, face painting, a performance from The Marching Tar Heels and a live concert by Brooke McBride as well as the chance to meet Rameses and the UNC cheerleaders.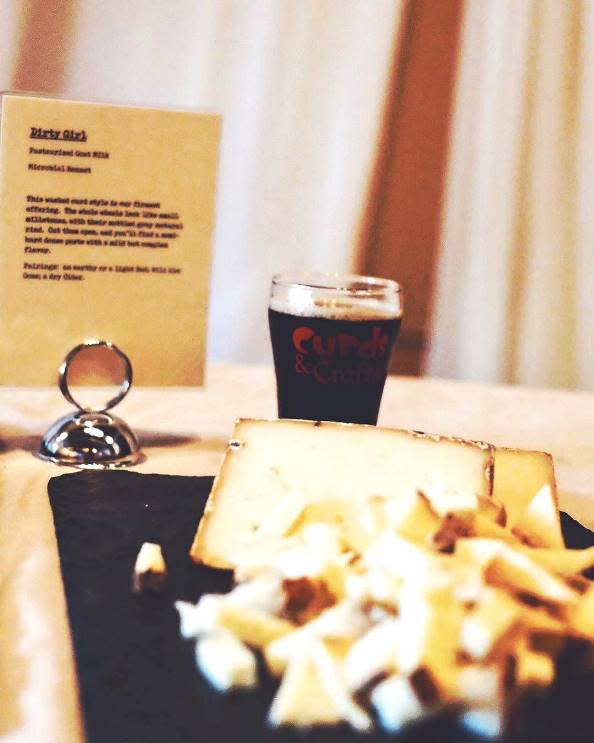 Curds & Crafts Festival
WHERE: Cloth Mill, Hillsborough
WHEN: September 16th, 4 – 6 p.m.
The Curds & Crafts Festival is an artisanal cheese and beer event that highlights North Carolina breweries and southern cheese-makers. There will be 16 cheese-makers and over 12 breweries present at the event, as well as other artisan food producers preparing charcuterie, handmade bread, jellies, crackers and pickles. A ticket to the event includes a souvenir glass, an insulated bag for cheese storage, samples and live music.
Annual Harvest Dinner
WHERE: Carrboro Farmers' Market
WHEN: September 20th 6 – 9 p.m.
The 7th Annual Harvest Dinner hosted by the Carrboro Farmers' Market is a night to bring together market farmers, chefs and the community. The event will have potluck-style dishes and all proceeds will support the market.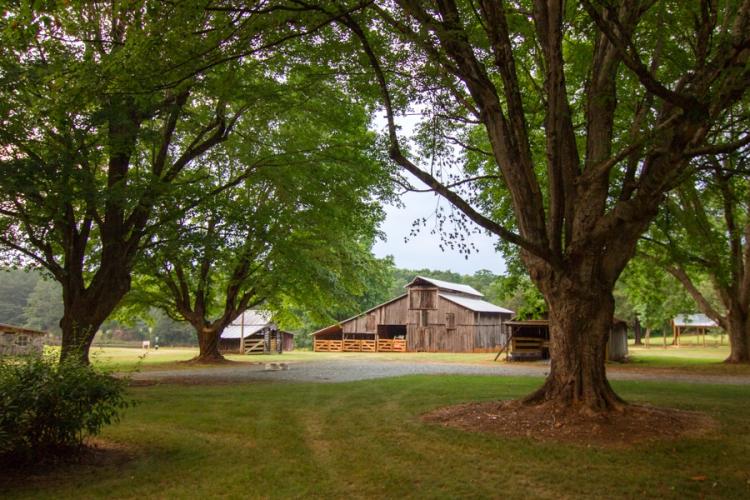 WHERE: Blackwood Farm Park, Hillsborough
WHEN: September 29th, 10 a.m. – 6 p.m.
LocalFest is, you guessed it, about all things local! Area food, art, music, business and culture collide to celebrate and invigorate the economy in Orange County with Blackwood Farm as the backdrop.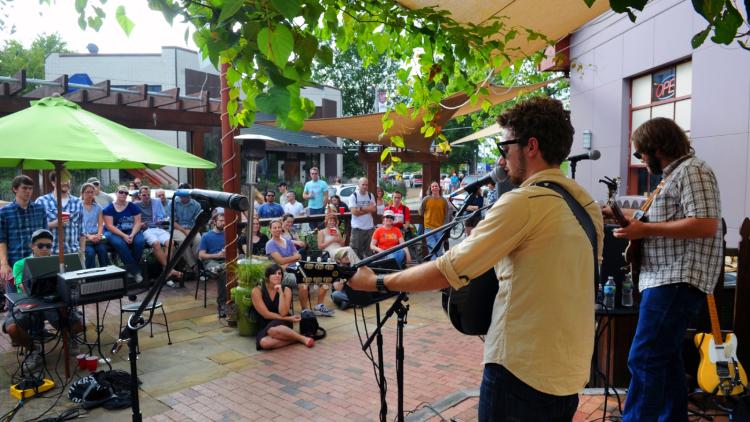 Carrboro Music Festival
WHERE: Main St, Downtown Carrboro
WHEN: September 29th & 30th, 1 p.m.
With more than 200 acts at 29 different venues, the 21st Anniversary of the Carrboro Music Festival is an event you won't want to miss. Along with showcasing triangle-area talent, the two-day event will also include a farmers' market.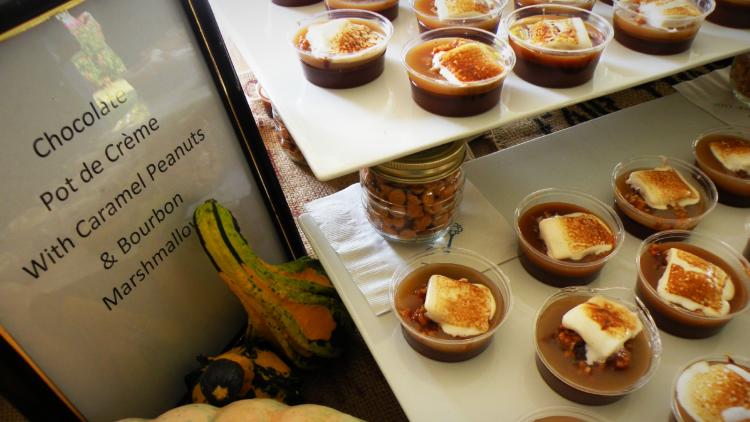 TerraVita Food & Drink Festival
WHERE: Southern Village, Chapel Hill
WHEN: October 17-20th, Various Times & Locations
Now in its ninth year, TerraVita has grown to a multi-day festival offering exceptional dinners, tasting events, after parties and chef demos. In all, more than 100 different participants come from all across the Southeast and beyond.
WHERE: Rock Quarry Farm, Chapel Hill
WHEN: November 3rd, 3 – 8 p.m.
Last but by no means least, is the 6th Annual Salt & Smoke Festival which showcases food and music representing the best of the South. In addition to traditional smoked barbeque, the Salt & Smoke Festival has southern sides, local beer, live music and raw oysters.                                                                                                                             
With so many fun upcoming events, there's always a reason to visit Chapel Hill & Orange County. Book your next stay by visiting https://www.visitchapelhill.org/hotels/.
(photo credits/sources: Hog Day 5k - Aubrey Jarman, Tar Heel Downtown - Chapel Hill Community Arts & Culture,  Curds & Crafts - BondBrosBeer, Blackwood Farm Park - Alicia Stemper)