If you're looking to hit the reset button and de-stress, a wellness vacation in the Chapel Hill, Carrboro and Hillsborough area could be just what the doctor ordered.
Whether you'd like to hike a scenic trail or catch some restorative ZZZs in a luxury hotel, we have it all. Here, you can be as active or as chill as you want.
Here's a sampling of activities to help you refresh your body and soul.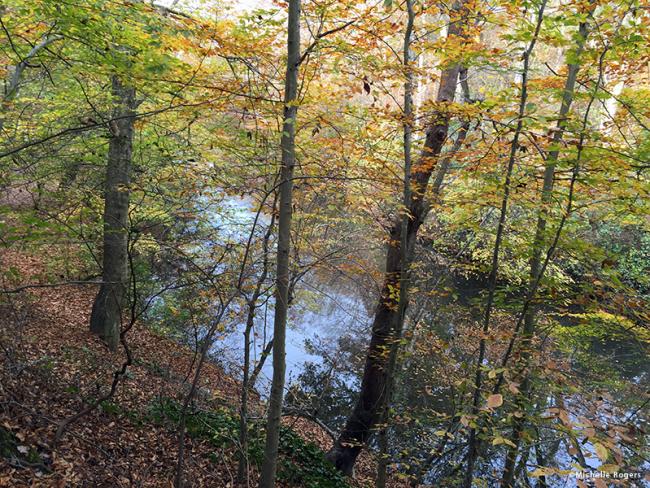 Unwind in the outdoors
Become one with nature with Orange County's beautiful scenic parks and trails. Being outdoors is scientifically proven to be good for you. The advantages of "green exercise" – being physically active in natural environments -- include stress relief, clearer thinking, enhanced mood and happiness, less tension, reduced anxiety and depression, and better sleep, according to studies. The Japanese have a concept called shinrin-yoku ("forest bathing") for spending time in nature to boost relaxation and well-being.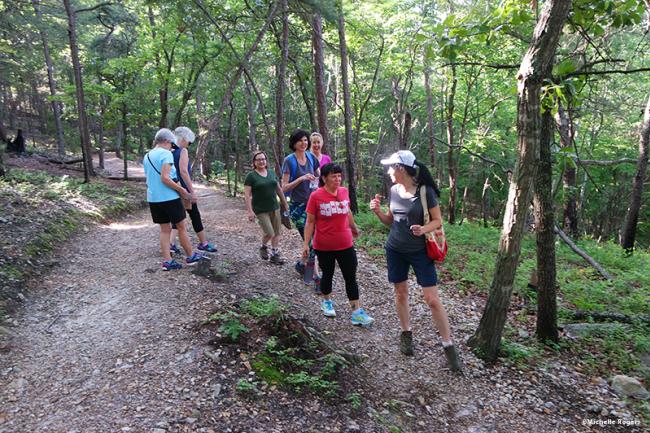 The 2-mile scenic hiking trail at Occoneechee Mountain State Natural Area goes through the woods, along the peaceful Eno River, and up to the overlook where you can sit on the rocks or benches and see for miles across Orange County. Eno River State Park has almost 28 miles of mostly wooded trails, parts of which follow along the banks of the tranquil Eno River. Little River Regional Park and Natural Area features over 7 miles of hiking trails and 8 miles of single-track mountain biking trails. You'll also enjoy visiting the Historic Occoneechee Speedway Trail, a vintage NASCAR dirt racetrack that's been converted to a park with trails. There are 3 miles of flat, dirt tracks ideal to run or walk, including the original oval loop around the speedway. Today, it's surrounded by tall pines.
The Hillsborough Riverwalk, Poet's Walk at Ayr Mount, and the North Carolina Botanical Garden are also beautiful places to stroll.
In addition to hiking, cycling, kayaking and running are favorite activities in Orange County. There's also an indoor public ice skating rink at the Orange County Sportsplex.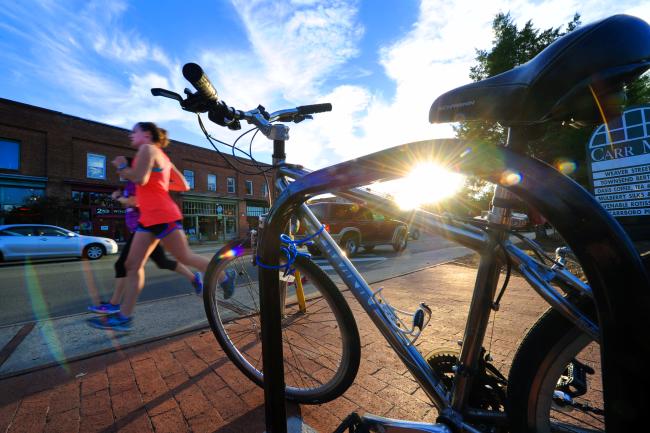 Boost your energy with healthy food
Now that you've worked up an appetite, feed your body and soul with fresh, locally sourced food and drinks! You'll find a number of farm-to-table, award-winning restaurants in the area.
Looking for organic, local food? Weaver Street Market -- a local co-op with locations in Carrboro, Chapel Hill and Hillsborough -- sells quality products that are fresh, healthy and sustainable. Be sure to try their scratch-made pastries and hot food bar, and enjoy at one of the tables outside on the lawn.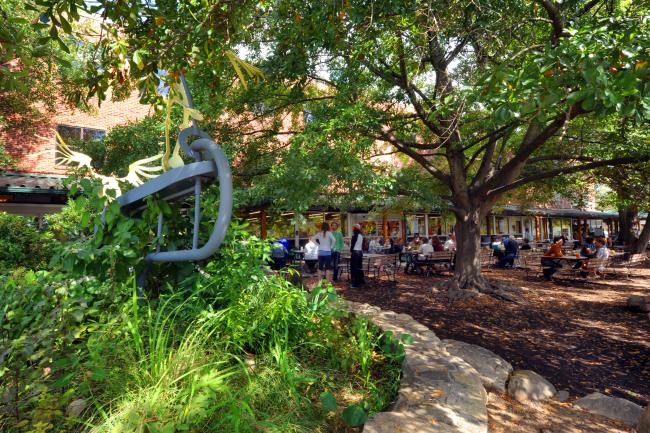 There are also specialty tea and drink shops to soothe you. One of the newest is Honeysuckle Tea House, which offers matcha, local kombucha and a variety of exotic teas. Cha House is an Asian inspired authentic Taiwanese tea house. Try their craft drink, Carolina Blue Ginger, made especially for Chapel Hill. Resistor Brews is a local kombucha brand, produced at Vimala's Curryblossom Café, and available bottled at local businesses including Weaver Street Market and Open Eye Cafe. Load up on antioxidants at juice bar Clean Juice, offering cold pressed juices and shots, smoothies and Acai bowls.
Orange County also boasts several farmers' markets. The largest is the Carrboro Farmer's Market, a favorite Saturday morning destination for locals. Then, take a cooking class at Southern Season and learn how to prepare your own healthy gourmet meals.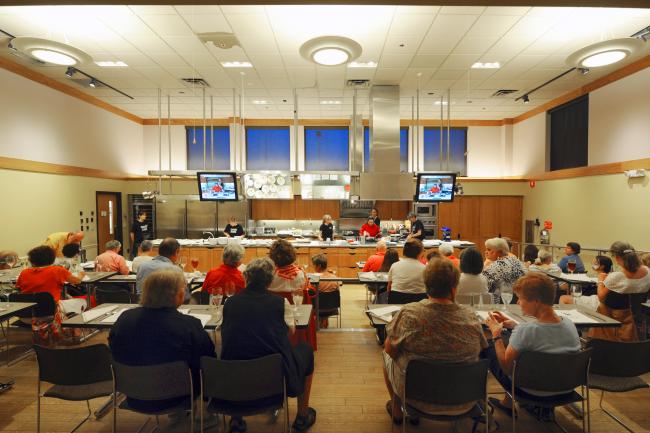 Bliss out with a spa treatment or yoga
Looking for deep relaxation? Pamper yourself at one of our spas. The Hillsborough Spa & Day Retreat offers a four-hour retreat package, which includes access to the full range of spa amenities. Facials, massage, body scrubs and wraps are also available. From there, you can enjoy a yoga class at Hillsborough Yoga Company, located underneath the spa; or at Carolina Yoga Company in Carrboro.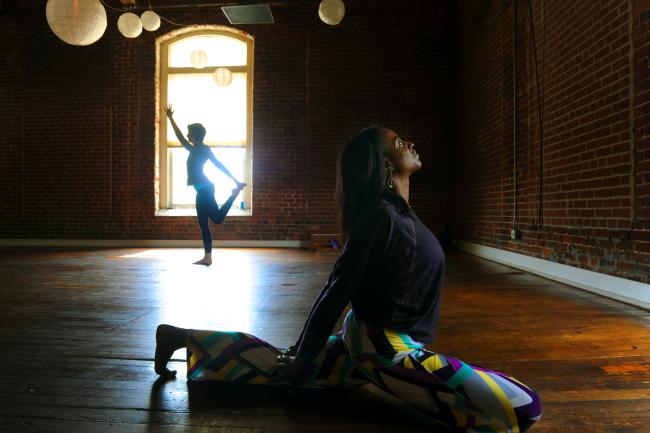 Santosha Space in downtown Hillsborough provides massage and bodywork therapy, including manual lymphatic drainage massage and vacuum cupping. Wax Poetic in Carrboro provides massage therapy and beauty treatments including facials, waxing and skin rejuvenation. Try their reflexology, chakra balancing acupuncture, or Thai foot treatment specialties.
Top it off with a mani-pedi at one of the area's many salons. Le's Nail Sanctuary and Rishi Salon & Spa offer a spa manicure or pedicure with your choice of paraffin or masque. Reiki treatments are also available at Rishi, for intense relaxation without applying pressure on the body.
Spark your creativity with new sights and sounds
Music is food for your soul, they say. And according to studies, it's good for your mental and physical health, too. You'll find many options for live music here. A must-see is the famous Cat's Cradle in Carrboro, where you can rock the night away with your favorite regional and national touring bands.
The therapeutic benefits of creating art are well-known. While you're in Carrboro, indulge your artistic side with a sculpting, painting, photography or acting class at the Arts Center.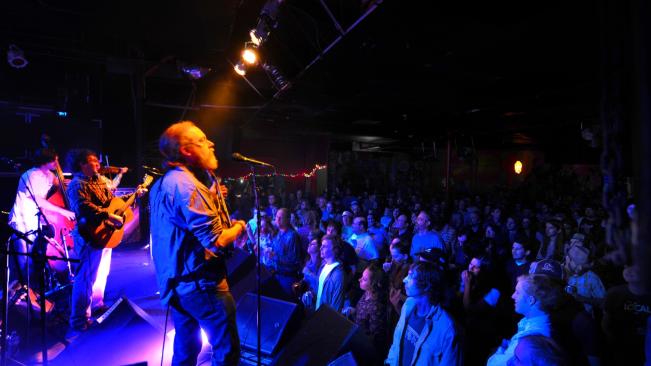 And of course, no vacation would be complete without indulging in some retail therapy. Shopping in Chapel Hill is second to none. Track a few thousand steps in your Fitbit on Franklin Street, where you'll find trendy and fun boutiques. Leave the outside world behind while you browse one of the area's many antique shops or independent bookstores. Or hop over to University Place, an upscale mall.
Once you've experienced all our beautiful area has to offer, you'll understand why it was nicknamed "The Southern Part of Heaven." Orange County is the perfect year-round destination to relax, renew and rejuvenate. Plan your happy, healthy getaway today!
(photo credits: Header and photos of Occoneechee Mountain State Natural Area - Michelle Rogers; all others - CHOCVB)