Those traveling to Chapel Hill and Orange County this month should, quite literally, stop and smell the roses as the area comes alive with blooms. While the lush scenery in Orange County guarantees you won't miss local flowers and plants no matter where you are, the below list ensures you see the best local blooms this region has to offer.
Start at the North Carolina Botanical Garden, a can't-miss floral attraction right in the center of Chapel Hill. Explore 10 acres of gardens and natural areas comprised of local flora while learning about the plants and vegetation of North Carolina. Don't forget to check the garden's calendar before planning your trip. From hikes to festivals and drawing classes, there's always something happening to increase your knowledge of and appreciation for local flowers. The botanical garden is also known for having the best carnivorous plant collection in the southeast – including the famous Venus flytrap!
Not far from the North Carolina Botanical Garden and situated right on the University of North Carolina at Chapel Hill's campus is Coker Arboretum. This historic site dates back to 1903, when Dr. William Chambers Coker, the University's first professor of botany, began developing an outdoor classroom of sorts where students could study flora native to North Carolina. The arboretum has grown and evolved a great deal but still offers an unbeatable look into plants native to North Carolina. Explore this spot by following the marked storage boxes throughout that house brochures with informative details.
Local vendors at the Carrboro Farmers' Market also offer a wide variety of local flowers and plants. Everything is grown or made within a 50-mile radius of the market, so you can be sure you're seeing only the best flora the area has to offer.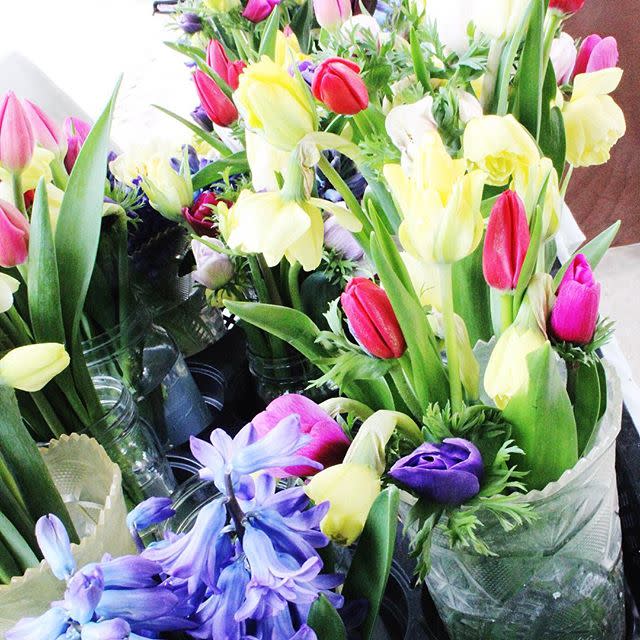 Close out your day of May flowers with dinner at a delicious local restaurant. Many Orange County restaurants source ingredients grown locally just like the flowers you've seen today!
Now that you're schooled on North Carolina flowers and plants, switch gears and head over to the Wild Flora Farm to learn all about floral design. The farmer-florists gather fresh flowers every day to create bouquets for local weddings and beyond. Floral design workshops teach attendees the art and science of floral design using locally grown blooms.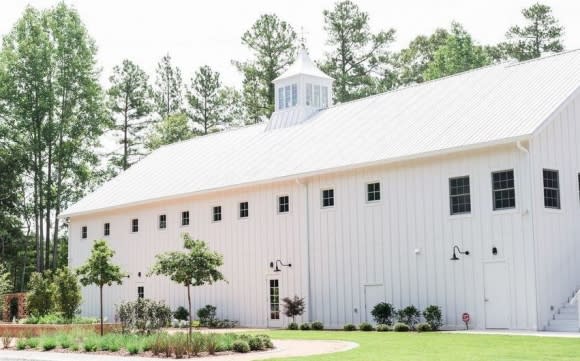 Since Orange County affords its visitors approximately 14 hours of sunlight each May, you still have time to stop by the Gene Strowd Community Rose Garden. This beautiful garden has more than 350 rose bushes and 130 different types of roses, including miniatures, hybrid teas and climbing bushes. In case you had no idea 130 different types of roses even existed, each bush is labeled so you can learn while enjoying your surroundings.

Photo credits: Header -Strowd Roses, Inc, Body -Coker Arboretum, Carrboro Farmers' Market, Barn of Chapel Hill