North Carolina boasts more than 250 breweries and brewpubs across the state, and Orange County is home to eight of them. It's no surprise that North Carolina has seen a huge surge in new breweries over the years – the moderate climate and diverse cities make it ideal for brewing unique and thirst-quenching varieties that draw inspiration from local ingredients of the area.
Now in its sixth year, North Carolina Beer Month is the perfect time to sample new beers or sip on tried-and-true favorites in the Chapel Hill and Orange County area for the month of April. We've rounded up the eight breweries in the county, plus some #NCBeerMonth events to check out if you're visiting or a resident.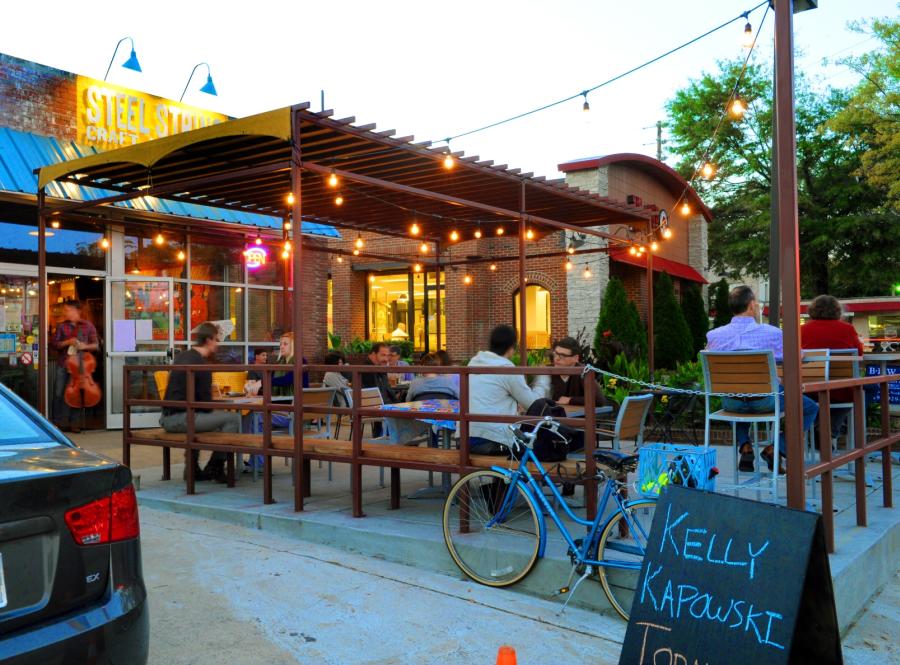 Orange County Breweries
Carolina Brewery: With two locations to choose from, you can tell that the locals can't get enough of the craft beer and Carolina-inspired dishes from this sports-focused spot. Locations: 460 W. Franklin Street, Chapel Hill and 120 Lowes Dr, Ste 100 in Pittsboro (Chatham County).
Featured Beer:
Sky Blue Golden Ale - a light bodied Kolsch-style ale with a hoppy aroma and a malty finish.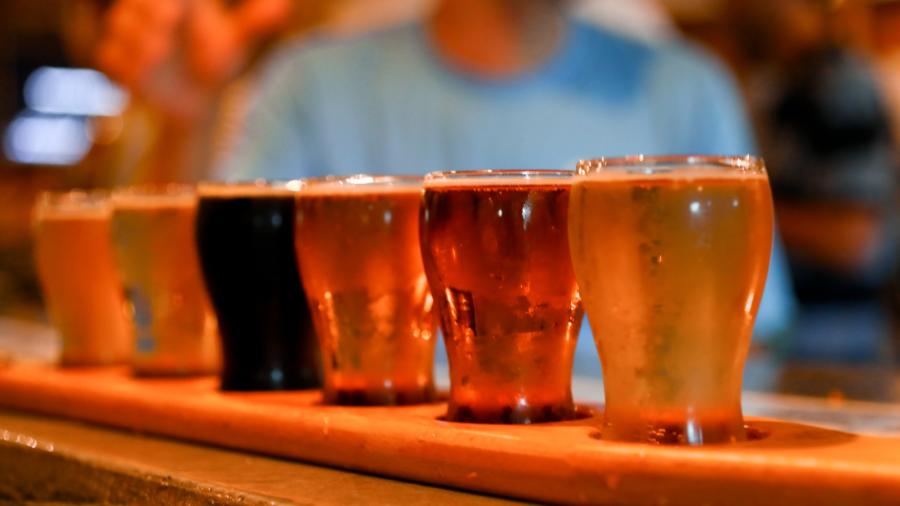 Top of the Hill Restaurant & Brewery:  A mainstay on Franklin Street, "TOPO" is an adored favorite of Chapel Hill students and families. Location: 100 E. Franklin Street
Featured Beer:
TOPO Blueberry Wheat Beer - A sweet, light bodied blueberry beer with hints of citrus and wheat. Served with blueberries in the beer.
The Assist IPA – Every year, TOPO teams up with Gizmo Brew Works to create this bold American IPA. This hoppy IPA has hints of citrus with a bitter finish.
Mystery Brewing Company: Although they have mystery in the name, it's no secret that their drinks add vibrancy to the Hillsborough beer scene. Locations: The Public House- 230 S. Nash Street, Hillsborough and The Brewery- 437 Dimmocks Mill Road, Suite 41, Hillsborough
Featured Beer:
Orbiter – This Belgian white ale showcases seasonally changing brewing spices for a consistently fresh brew.
Beatrix: Spring farmhouse ale. A hoppy and floral saison with a dry, crisp finish. (Released on March 31)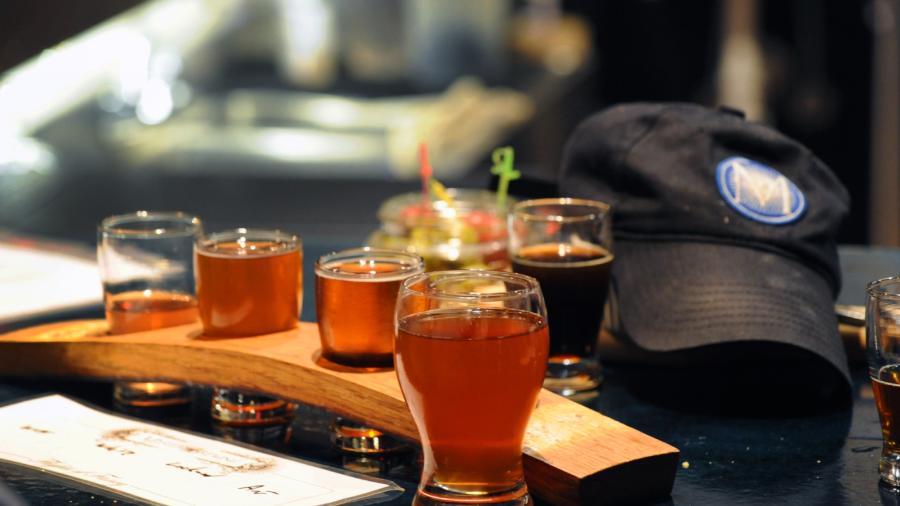 Steel String Craft Brewery: Steel String stays true to the eclectic, free-spirited character of Carrboro. Make sure to stop in for a night of weekly trivia or a live music performance. Location: 106 N. Greensboro Street, Carrboro.
Featured Beer:
Zupfen – A tart Gose with hints of coriander and sea salt with a crisp, refreshing finish.
Big Mon IPA – American IPA with bright juicy flavors and bright citrus aromas.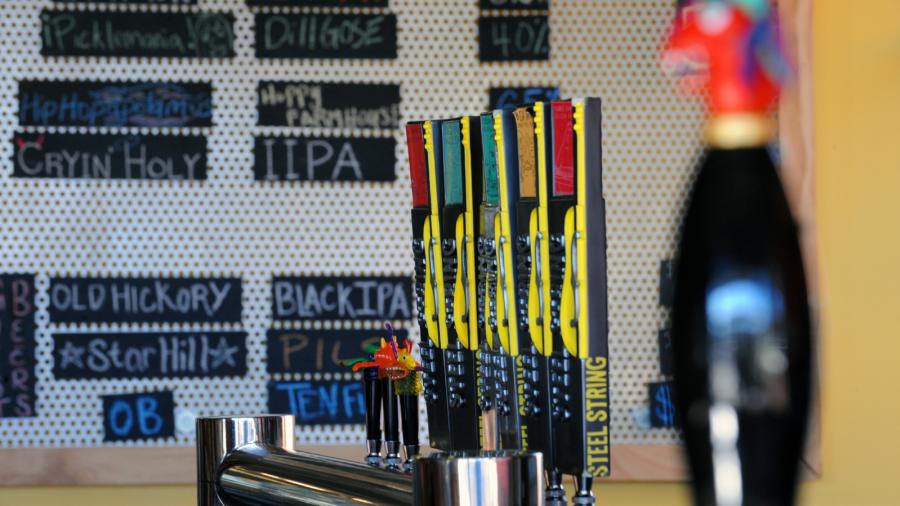 Vecino Brewing Co: Recently unveiled in in the heart of Carrboro. Simply put, they are a brewery and restaurant built by neighbors, for neighbors. #brewingneighbors  Location: 300 E. Main Street
Featured Beer:
Son of Whybo Single IPA – Delightful aromas of citrus give way to a smooth, spicy body, with a satisfying, hoppy finish.
Breweries Not Open to General Public/No Tap Rooms
Dingo Dog Brewing Company: A "zero waste" nano-brewery, operating on PlowGirl Farm, just outside of Carrboro.
Featured Beer:
Owlcat Bourbon Vanilla Porter – Made on a woman-owned organic farm just outside of Carrboro, this dark and heavy porter is aged with NC bourbon soaked vanilla beans for hints of mocha.
Starpoint: An independent brewery based in Carrboro that prides itself on producing some of the "freshest and high quality beer" through its unique blend of whole cone hops and premium malts.
Featured Beer:
DUH! – This wheat and rye based double IPA is hoppy with notes of tropical fruit and a smooth finish.
Regulator Brewery: This Hillsborough-based nano brewery buys at least 75% of the ingredients (and often times more than 90%) in each batch of their beer from local farms. Talk about buying local.
Featured Beer:
Six of Twelve: An American IPA made with 87% local ingredients. This bold IPA is brewed with six different types of bold hops for a hoppy nose, palate, and finish.
As promised here is a listing of local NC Beer Month events happening in Orange County. Check back as more events may be added as the month progresses.
To keep up with the North Carolina Beer Month action, visit ncbeermonth.com or follow along on twitter at @NCBeerMonth. We also want you to show us some of your favorite brews by using #NCBeerMonth and #VisitChapelHill. Bottoms up!