The holidays are a magical time in Chapel Hill. As the year nears its end, the community is aglow with shimmering lights and seasonal cheer. 
Many area Chapel Hill restaurants and pubs invite you to try one of their favorite and festive liquid concoctions.  Below are just a few suggestions and recipes. 
Christmas Cosmo
The Franklin Hotel has a newly designed bar, The Refuge, and it's a whole new look and feel, including a signature garden wall. With Tito's vodka, fresh lime, Cointreau, house made cranberry shrub and allspice dram, the Christmas Cosmo will have you feeling berry merry. Thanks Massie at Refuge!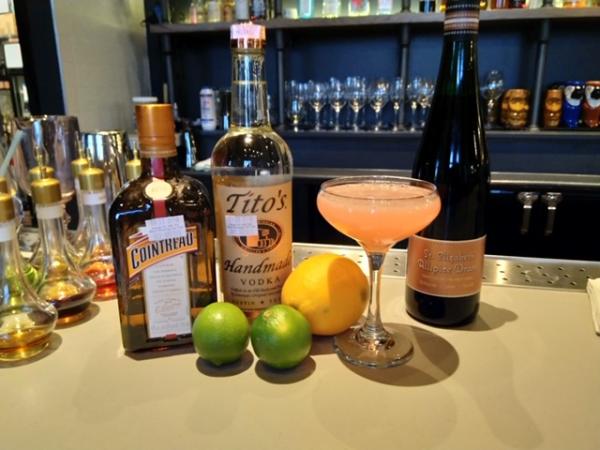 Carolina Christmas Cocktail
There's a beautiful decorated historic Inn on campus, you guessed it, The Carolina Inn and they've concocted a Christmas Cocktail worth the trip to the bar. How's this for a mixture of joy: Carriage House Apple Brandy, House made Apple Cider, Bitters, and Prosecco.
Signature Hot Chocolate
The folks at Chocolatay Confectioners whip up a mean cup of hot chocolate at the Blue Dogwood Public Market. Add a little spice for all things nice.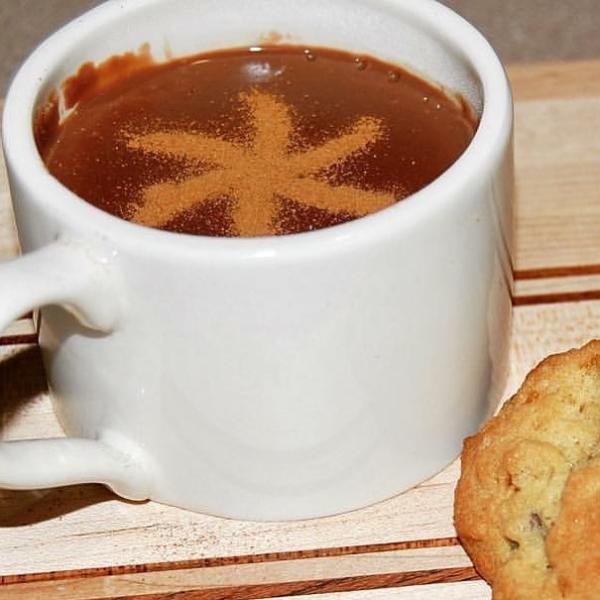 The Roycroft
This drink captures the flavors of botanicals, dry cherries, allspice, and citrus. This rye whiskey based drink is sure to put you in the holiday spirit. Brought to you by The Crunkleton, located in downtown Chapel hill and boasts 500+ spirits. Try Gary Crunkleton's new endeavor, The Neighborhood Bar on Weaver Dairy Road.
Le Retro Nouveau
Recommended by Chef Bill Smith of Crooks's Corner, a favorite food stop at the holidays, Le Retro Nouveau is a mixture of Cardinal Barrel Rested Gin (from King's Mountain,  NC), Carpano Antica vermouth, Angostura Bitters and a flamed orange peel. Now that's pretty festive!
Carolina Harvest
Lula's, formerly Spanky's, is the new down-home restaurant and a hit among locals and visitors.  Carolina Harvest is served with-locally distilled apple spiced vodka, Stolichnaya vanilla vodka, house made apple-cinnamon syrup, a splash of fresh squeezed lemon juice, and soda. "We tell customers it tastes like apple pie in a glass," says Greg Overbeck of Chapel Hill Restaurant group.
Red-Nosed Spritzer
Speaking of restaurant groups. Giorgios Group, the team behind City Kitchen, Kipo's and Bin 54 is partnering with Table NC and Kidz Notes with their Holiday Give Back Cocktail. This spritzer is made with Bohigas Cava, Social House NC Vodka and cranberry-orange syrup. Yes, she is quite lovely don't you agree?!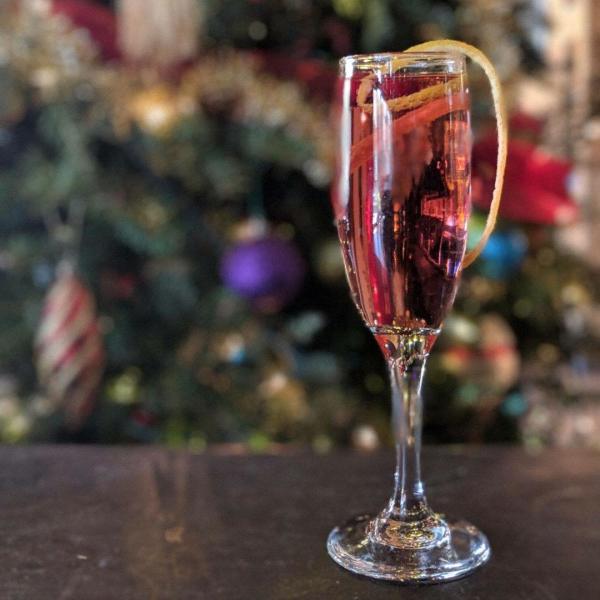 Maple Sipping Chocolate 

Located in Carrboro, Hillsborough and Southern Village in Chapel Hill, Weaver Street Market offers a menu for hot chocolate that will surely warm your heart and bones. Here's a great recipe from Weaver Street's friends at Maple Valley Co-op. This divine chocolate elixir is a must.

Ingredients:

1/4 c. organic unsweetened cocoa powder 1/4 c. Maple Valley organic maple syrup 1/4 c. Organic Valley milk or coconut milk 1 Tbsp. organic coconut oil 1 tsp. organic vanilla extract

Add all ingredients to a double boiler or to a mason jar in a pot of cold water. Heat to simmering and stir while ingredients melt to a smooth, rich consistency. Pour into cups and serve!

For luscious Maple Chocolate Syrup: Make Maple Sipping Chocolate without the milk.

For full-bodied Maple Mocha Coffee: Add 2 Tbsp. of Maple Sipping Chocolate to your coffee.

For everyone's favorite Maple Hot Chocolate: Add Maple Sipping Chocolate to 1 1/2 c. of warm Organic Valley milk or coconut milk.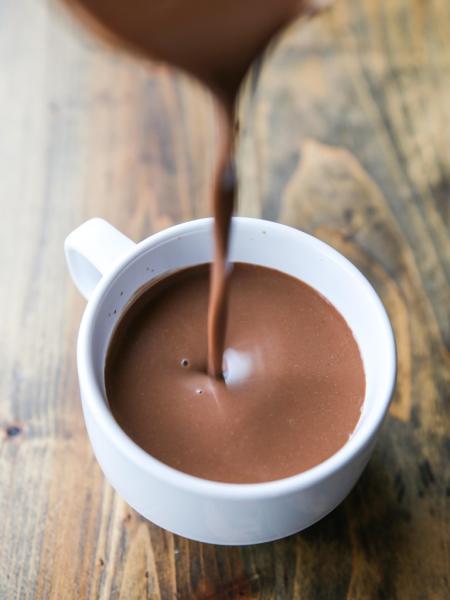 Hot Ginger Toddy

There's no place like the iconic Chapel Hill restaurant, Top of the Hill, to enjoy a holiday drink.  And if you can't stop by you are in luck, the owners gave us the recipe and we're sharing.

Ingredients: 

             4 ounces TOPO Reserve Straight Wheat Whiskey              2 ounces honey             1 ounce ginger syrup (recipe below)             1 ounce fresh lemon juice

Heat whiskey, honey, ginger syrup, and lemon juice in a small saucepan until the honey is dissolved and liquid is hot, but do not bring to a boil. Pour into a mug and enjoy!

Ginger syrup: 

Cut the peel from one lemon (avoiding the pith) with a vegetable peeler. Place in a food processor with 2 cups of coarsely chopped fresh ginger and finely chop. Transfer that mixture into a medium sauce pan, add 1 cup of sugar and 2 cups of water. Bring to a boil, reduce heat, and simmer for 15 minutes. Let cool for 15 minutes, then strain out mixture and cool in the refrigerator.