You're coming to Chapel Hill this summer and need something to keep the kids occupied. But you have no local network for recommendations, aren't familiar with the area or where things are, and found an online search to be either fruitless or exhausting.
Problem solved! We've got you covered with a solid list of great summer camp options for Chapel Hill visitors. You can click on the interactive map at the end of the article to view the location of each one.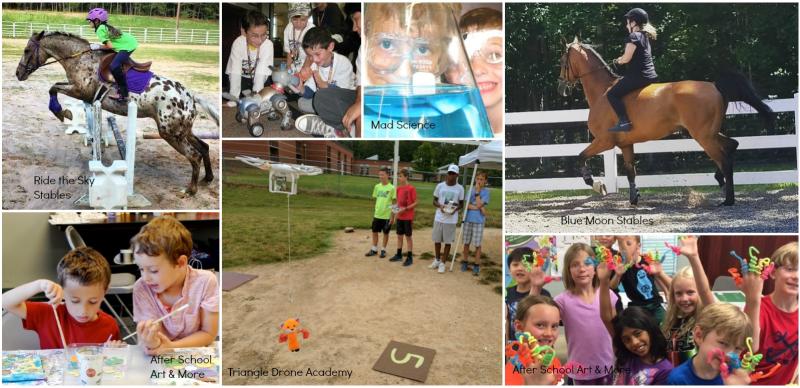 TIP: Before registering, research the commute by looking at the travel time on Google maps during rush hour to ensure that you'll be able to get to your meetings on time.
Daily Options
As a visitor, you may not want or need a camp that lasts a full week. Camps that accept registration by the day provide a fun outlet for your child while you attend that conference, go house hunting, or pursue an activity your kids would find "boring."
Pay-by-the-day Options
TIP: It doesn't hurt to call the camp provider and ask about daily options. If the session is not full, they may be willing to accommodate.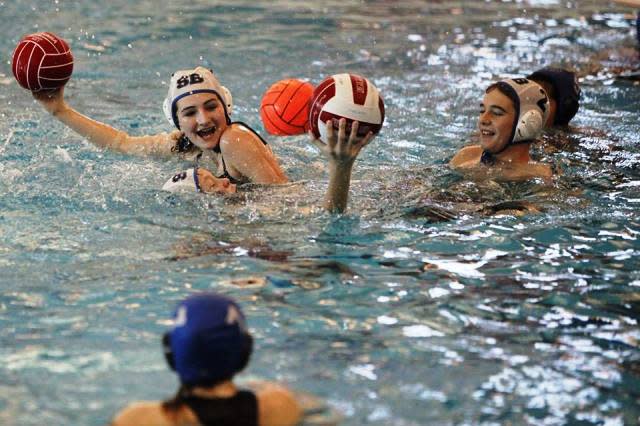 (source: Orange County Sportsplex)
STEM Camps
As you might expect, the Research Triangle area offers a multitude of STEM camps.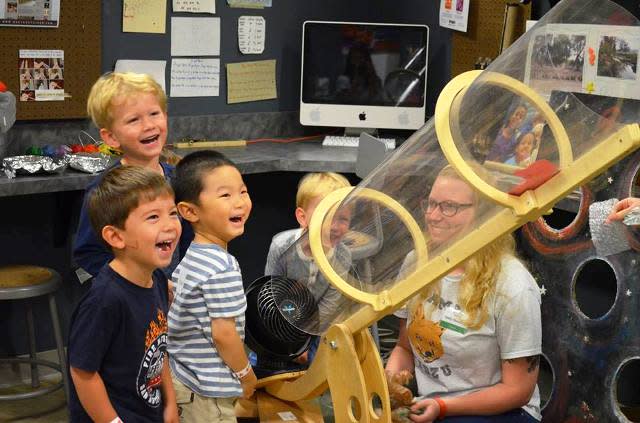 (source: Kidzu Museum)
University Sports Camps
Very convenient if you're attending an event on campus.
Horseback Riding and Farm Camps
Despite being one of the fastest growing areas in the country, we actually do still have rural acreage in the vicinity. If your child has never petted a goat or fed chickens, or is dying to ride a horse, this is a great opportunity!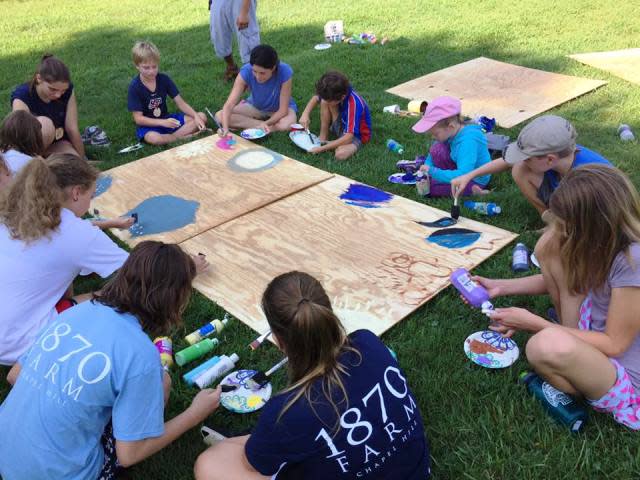 (source: 1870 Farm)
Golf
Checking out the local golf scene with a day on the course? Sign your child up for golf camp so you have time to practice your own swing.
Lunch and Snacks
Packing a lunch and snacks can be problematic if you're staying in a hotel. Some camps actually provide lunch as part of the cost, and others offer the option to pre-order. If worse comes to worst, you can bring a lunchbox and icepack and pick up a to-go meal from a local grocery on the way to camp.
TIP: Register early! Summer camp registration begins earlier than in some parts of the country due to the year-round school schedule in neighboring Wake County. Many camps are full by early spring.
(header photo source: Ride the Sky Stables)