November is the month for giving thanks, giving back to the community when we can and enjoying food and drink with friends and loved ones!
1
The Fire from the Farm dinner  will transform Il Palio's interior space into seaside supper reminiscent of the greenhouse on Chris'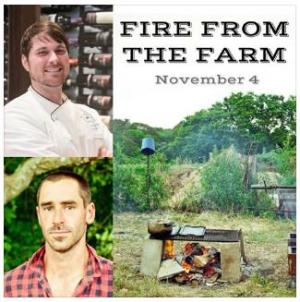 Beetlebung Farm. The multi-course feast features recipes from Fischer's cookbook, regional Italian exclusives by Diggs and expert wine and cocktail pairings. Guests will receive a VIP gift.
A portion of the proceeds will benefit Abundance NC, a North Carolina nonprofit that supports sustainable foods, fuels and approximately 200 local farms.
Tickets can be purchased $120 by calling 919-918-2545. Personalized and autographed copies of Chris Fischer's James Beard-winning cookbook, The Beetlebung Farm Cookbook, will be available for purchase.  There's still a few tickets left for this November 4th event!
2
28th Annual RSVVP Day Tuesday, November 8, 2016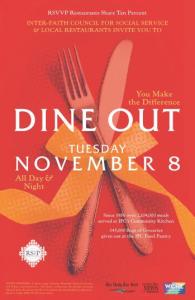 "RSVVP" stands for "Restaurants Sharing 10 Percent" (the Vs are Roman numerals). Participating restaurants contribute 10% of their total proceeds on RSVVP Day (from breakfast, lunch, dinner and in-between snacks) to benefit the IFC's FoodFirst food programs: Food Pantry and Community Kitchen.
Last year's RSVVP Day raised a total of $24,019.23 for IFC hunger-relief programs. The 26th annual RSVVP Day, in November 2014, raised a record amount: 115 restaurants contributed a total of $26,004.62! This year they hope to surpass the half a million dollars raised milestone.  Check out  all the participating restaurants in Chapel Hill, Carrboro and Hillsborough.
3
8th Annual Beach Shack Boil - SKJAJA funds local children to participate in extra- curricular activities, but our community benefits as well. Money received from this event helps Chapel Hill-Carrboro children participate in activities such as: summer camp, private music lessons, tutoring,
uniform fees, school field trips, after school programs, enrichment classes plus many more. In exchange for funding the recipients have given hundreds of hours in community service such as: walking dogs, working in community/school gardens, volunteering at their schools and tutoring to name a few. Ticket includes dinner, beer, wine, sweet tea, dessert and live music by Lester Fricks.
The Rickhouse 609 Foster Street Durham, NC 27701 Dates:
November 17, 2016
Phone: (919) 929-9099 Time: 6:00 PM to 9:30 PM Price: $45  
4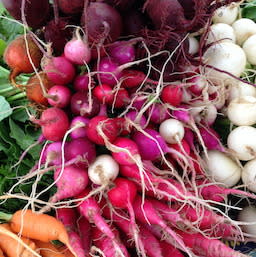 Pre-Thanksgiving Markets support local farmers and provide a healthy alternative to your Thanksgiving meal. The following markets are open November 22nd…
Chapel Hill Farmer's Market 3-5 pm, Outside University Place, 201 S. Estes Drive
Carrboro Farmer's Market 3- 5pm, 301 W. Main Street
5

Tandem Restaurants Benevolence Farm  - is a monthly community partnership program that allows them to help local organizations fundraise and build awareness within our community. 
In addition to events held in the organizations honor, Tandem creates a unique cocktail for each partner; for each "Give Back" cocktail sold, $5 is donated.  It has proven to be an amazing program with great results, the community around us has embraced it and made it a success.
This months' Give Back Cocktail, dedicated to Benevolence Farm is a seasonal Margarita, Tequila, Cranberry and Lime.