Franklin Street's Epilogue earned much love and praise from the community in five short months – before being forced to move to online sales as folks shelter in place
Epilogue Books Chocolate Brews was such a hotly anticipated addition to Franklin Street that for months, people bombarded the business' social media platforms with the key question: When will you open?
After careful planning, the final touches were completed on the gorgeous space – which features a Frida Kahlo mural, a study area, and a cafe serving European-style drinking chocolates and Mexican pastries. The doors opened on November 1, 2019.
"The want was there for people to have this kind of space," says Jaime Sanchez, who co-owns Epilogue with his wife, Miranda. "We wanted to make sure the community had a space to come sit and chat with each other, to find a connection."
That want remains, but the space closed in mid-March amid the pandemic. Jaime and Miranda pivoted to selling books and prepackaged goods such as tins of tea online and via curbside pickup.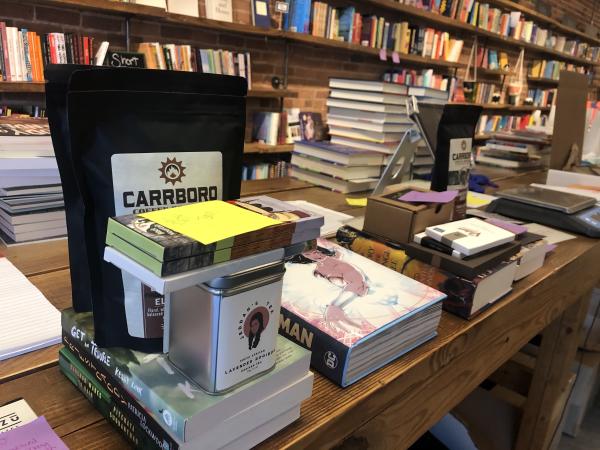 While Epilogue's overall sales are way down, the response has still been pretty significant.
"People are at home," Jaime says. "They want to read. They have time to read. And the books offer a little escape from the current situation."
Epilogue's Surprise Boxes offer a nice distraction from all of the stress. Purchase one and get surprise book titles, chocolate from a local vendor like Escazu or Videri, coffee from Carrboro Coffee, greeting cards, candles, and more. You can also tailor the boxes to suit the interests of, for example, a six-year-old child.
"They're there to give you a little bit of a happy thing to look forward to whenever it comes," Jaime says of the Surprise Boxes. Because Epilogue carries a lot of lesser known, smaller press books, you'll also become familiar with a title you probably wouldn't have come across otherwise.
Jaime and Miranda have made one hard business decision after another over the past several weeks. With 23 employees on the payroll, nothing has been taken lightly. Jaime says when mid-March arrived and the revenues weren't there, they couldn't justify keeping the employees on the front lines as the situation worsened.
"We are positioning ourselves to make sure we are healthy long term," he says. "All decisions are being made to ensure that employees have those living wage jobs when they come back."
Customers are keeping Jaime and Miranda's spirits up. "They are sending kind little notes to us. Or sending notes to each other in gifts they send to each other – some of these gifts are being shipped across the country."
Jaime says a silver lining is that he and Miranda are getting to spend more time with their 2-year-old son. Plus, they have been encouraged by the community's spirit of unity during this time. Fellow business owners have checked in, offering help through loan application processes and emotional support.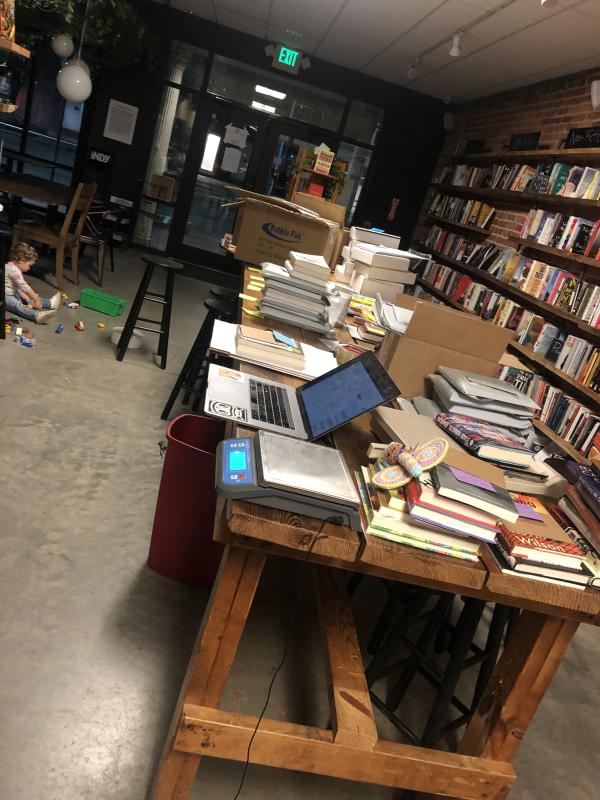 "Five years ago, we made the decision to come to this town [from Iowa], and we've never been given a reason to regret it," Jaime says. "As a business and as a resident."